Pag-ibig financing is one of the financing options a home buyer may choose from upon purchasing real estate in Davao City and in other parts of the Philippines. This financing option is probably the most popular among Filipinos since it has longer payment terms and lower interest rates. Moreover, it is an accepted fact that only a few Filipinos can afford spot cash and short term payments in buying real estate. This Davao Real Estate post is a guide for home buyers searching for Pag-ibig housing in Davao City and Pag-ibig Fund in general.
First of all, note that not all developers/subdivisions in Davao City accept Pag-ibig financing. If it's a low cost housing in Davao City, then Pag-ibig housing is accepted. Some middle class subdivisions accept Pag-ibig financing, too. High-end development projects, however, do not.
If you want to avail a housing loan through Pag-ibig, first thing to do is to become a Pag-ibig member. According to Pag-ibig, a member should have contributed at least 24 months (2 years) worth of contribution before being allowed to loan a house or real property through them.
What housing loans are available for Pag-ibig members?
A Pag-ibig member may avail a financing loan to buy a residential lot (not more than 1,000 sq.m), a house and lot, a condominium unit/townhouse, house construction, house improvement, refinancing of an existing mortgage with a Pag-ibig acceptable institution, and combination of loans. To learn about this in detail, please visit the official Pag-ibig website.
Am I eligible to avail a Pag-ibig housing loan?
Yes, if you are able to satisfy the following:
A Pag-ibig member for at least 24 months and has contributed not less than 24 monthly Pag-ibig contributions
Must  be 65 years old and below upon the application of Pag-ibig housing loan; and not more than 70 upon the maturity of the said loan.
Is legally capable of acquiring real estate in the Philippines
Must not have any outstanding loans through Pag-ibig
Must not have availed a Pag-ibig housing loan that was canceled, foreclosed, bought back due to default, or subjected to dacion en pago
In case of having an existing multi-purpose loan, payments must be updated upon the application of the housing loan
Some subdivisions that accept Pag ibig housing Davao City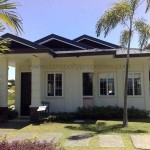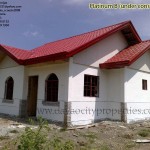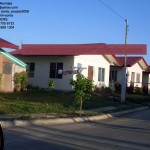 Check out Low Cost Housing in Davao City, Philippines.