After the long wait, Elenita Heights Phase 3 (Elenita Heights Park Villas) is finally open for reservation.
Click here to view an updated Elenita Heights Park Villas web page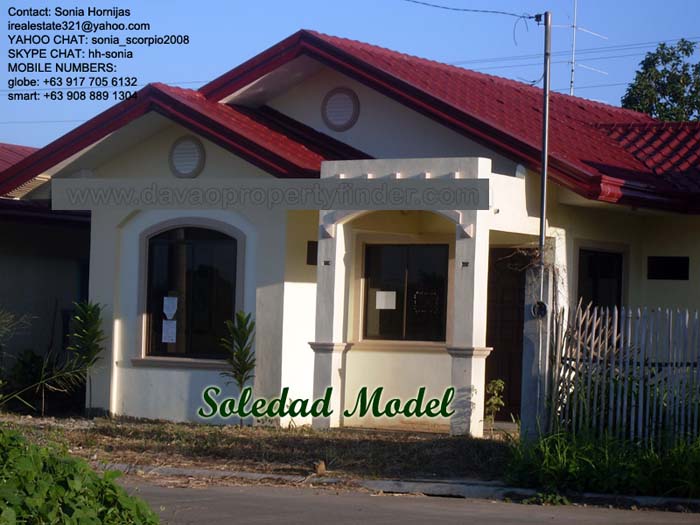 Elenita Heights Subdivision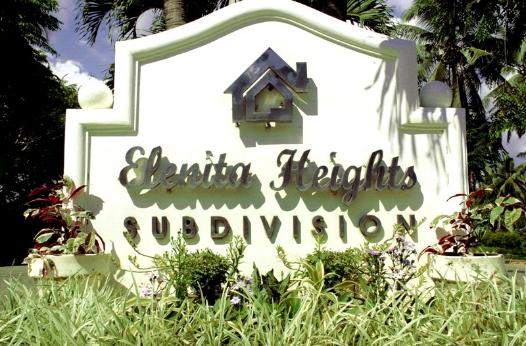 Elenita Heights is a low cost subdivision in Upper Catalunan Grande, just a 25-minute drive to the city center. This low cost housing in Davao has affordable house and lot packages for you to choose from. Another quality project of Uraya Land, this subdivision offers affordable Davao houses for sale and for construction. Known as one of the biggest subdivisions in the city, Elenita Heights currently have Phases 1, 2, and the Garden Villas. Phase 3 is in the works and will be opened for reservation soon. This low cost housing has wide, well-lighted concrete roads, a reliable electricity and water supply, good underground drainage, open view and fresh clean air. Uraya Land also makes use of good quality materials to give you and your family a safe and comfortable home here at Elenita Heights.
IMPORTANT UPDATE: ELENITA HEIGHTS PHASE 3 WILL BE OPENED VERY SOON, PROBABLY IN AUGUST 2011. LIKE US ON FACEBOOK TO BE NOTIFIED.
UPDATE: Lot only purchase! Around 8 residential lots available on the main road of the subdivision (Phase 2). Lot sizes: 200 and 250 sqm. Available thru Pag-ibig, in-house, and bank financing. Contact us for updates.
More about Elenita Heights
Category: Residential
Property Type: House and Lot | Lot Only
Description: Bungalow Type | Low Cost Subdivision
Location: Upper Catalunan Grande, Davao City
Package Price: Php790,000 to Php1,225,000
Price per sq.m:
Financing Options/Terms: Pag-ibig | In-house | Bank | Spot Cash
Owner/Developer: Uraya Land Devt. Inc.

Lot Area: 150 to 200 square meters
Floor Area: 36 to 60 square meters
Bedrooms: 2 to 3
Bathrooms: 1
Remarks:
Garage/Car Park:
Swimming Pool: None
Status: For construction

Elenita Heights Subdivision Site Photos
Additional Details
Permanent Electric and Water Utilities
DLPC Concrete Posts
Telephone Lines
Underground Drainage
Parks and Paygrounds
Smart Bro, PLDT myDSL, & wifi Internet connection
House and Lot Packages Elenita Heights
This low cost housing in Davao has affordable house and lot packages for you to choose from. All of these house models can be availed through Pag-ibig, in-house, or bank financing.
Marcela House

Lot area: 150 sqm.
Floor area: 36 sqm
2BR, 1T&B
Php790,000

PAG-IBIG FINANCING


Processing Fee: Php20,000
Equity payable in 6mos. to 1 year
Loanable amount can be payable up to 30 years

IN-HOUSE FINANCING


(30% down payment; 70% amortization)
70% Balance payable up to 10 yearsClick to view the old Price List
Elenita Heights Price List (March 2010)

Gabriella House

Lot area: 150 sqm
Floor area: 45 sqm
2BR, 1T&B
Php895,000

Trinidad House

Lot area: 150 sqm
Floor area: 50 sqm
2BR, 1T&B
Php1,145,000

Soledad House

Lot area: 150 sqm.
Floor area: 60 sqm
3BR, 1T&B
Php1,225,000
Elenita Heights Vicinity Map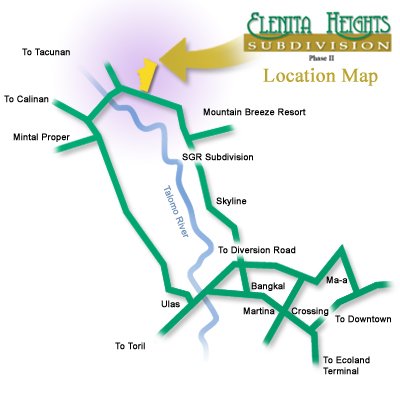 Liked this post? Share this ♥