Features Properties on Davao Property Finder
Davao Property Finder – Davao Real Estate Properties
Featured Middle Class Subdivisions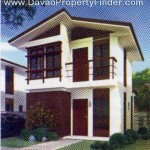 Aspen Heights Subdivision Just five minutes away from Davao International Airport, a convenient and … [View this Davao Subdivision...]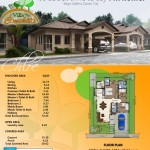 Villa Conchita is a 27-hectare community located at Bago Gallera, Davao City. It is a deluxe … [View this Davao Subdivision...]
Featured Low Cost Subdivisions

Update as of December 2013: Currently in pre-selling stage so the house and lot packages are still … [View this Davao Subdivision...]
Real Estate News, Tips, and more!

Villa de Mercedes is a high-end resort subdivision in Catigan, Toril, Davao City. It is one of Uraya Land's real estate developments in the city offering a place for recreation and relaxation anytime of the year. The resort has an infinity swimming pool, a clubhouse, a coffee shop, and other amenities. Villa de Mercedes also offers a breath-taking panoramic view of  the majestic Mt.Apo, Davao … [Read More...]

The Gate Grandiose gate with its nice, upscale design and the rustic fountain and colourful landscape that adds to its beauty and character. The entry statement in itself depicts the kind of lifestyle awaiting you at Northpoint. You will feel a sense of privacy and exclusivity with its automated boom system that can only be accessed through a proximity card given only to … [Read More...]
Condotel units are also going to be offered by Euro Towers at Vivaldi Residences Davao – perfect for investors. What is a Condotel? Condotel units are residential units converted to fully furnished hotel rooms that are enrolled and pooled under a Lease-Management arrangement with a hotel operator. Condotel buyers would ear with a share of the revenue/profit from the hotel operations. Why … [Read More...]
Davao low cost housing featured above. The house and lot packages in the low cost subdivisions in Davao City can be availed through Pag-ibig financing which means that the terms of payment can be up to 30 years. Longer payment terms, lower interest rates. Browse to view affordable Davao houses for sale and for construction | Davao housing |
Pag-ibig housing Davao | House for assume Davao | Houses for sale in Davao | Davao Subdivisions
Some middle class subdivisions in Davao have brand new ready for occupancy houses for sale and some are for construction once the buyer has completed the necessary requirements. These Davao houses and Davao lots usually are conveniently located in Matina, Maa, Buhangin, and other areas near downtown. View beautiful Davao houses for sale by visiting our middle class subdivision page.