Features Properties on Davao Property Finder
Davao Property Finder – Davao Real Estate Properties
Featured Middle Class Subdivisions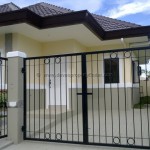 House for Sale at Priscilla Estate - Ready for Occupancy Ready for occupancy house for sale at … [View this Davao Subdivision...]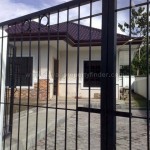 Spacious Bungalow Type House for Sale at La Vista Monte Subdivision This ready for occupancy house … [View this Davao Subdivision...]
Featured Low Cost Subdivisions

UPDATE: Deca Homes Tigatto is already SOLD OUT. Thank you very much. If you are looking for Deca … [View this Davao Subdivision...]
Real Estate News, Tips, and more!
Pag-ibig Financing  processing fee post-dated checks for equity marriage contract, if married (photocopy) birth certificate, if single (photocopy) latest income tax return or ITR (original) certificate of employment and compensation Valid and Approved Membership Status Verification Slip or MSVS (Pag-ibig seminar) 4 pcs 1×1 ID picture proof of billing TIN card / TIN … [Read More...]

Villa de Mercedes is a high-end resort subdivision in Catigan, Toril, Davao City. It is one of Uraya Land's real estate developments in the city offering a place for recreation and relaxation anytime of the year. The resort has an infinity swimming pool, a clubhouse, a coffee shop, and other amenities. Villa de Mercedes also offers a breath-taking panoramic view of  the majestic Mt.Apo, Davao … [Read More...]

The Gate Grandiose gate with its nice, upscale design and the rustic fountain and colourful landscape that adds to its beauty and character. The entry statement in itself depicts the kind of lifestyle awaiting you at Northpoint. You will feel a sense of privacy and exclusivity with its automated boom system that can only be accessed through a proximity card given only to … [Read More...]
Davao low cost housing featured above. The house and lot packages in the low cost subdivisions in Davao City can be availed through Pag-ibig financing which means that the terms of payment can be up to 30 years. Longer payment terms, lower interest rates. Browse to view affordable Davao houses for sale and for construction | Davao housing |
Pag-ibig housing Davao | House for assume Davao | Houses for sale in Davao | Davao Subdivisions
Some middle class subdivisions in Davao have brand new ready for occupancy houses for sale and some are for construction once the buyer has completed the necessary requirements. These Davao houses and Davao lots usually are conveniently located in Matina, Maa, Buhangin, and other areas near downtown. View beautiful Davao houses for sale by visiting our middle class subdivision page.