Davao Property Finder – Davao Real Estate Properties
New Virtual House Tours PRESS PLAY!
Featured Middle Class Subdivisions
Featured Low Cost Subdivisions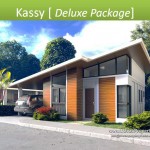 Kassy (Deluxe) House Specification- Greenwoods Davao Kassy (Deluxe) House Computation- … [View this Davao Subdivision...]
Featured Davao Condominiums

UPDATE AS OF FEBRUARY 2014: Ready for occupancy studio, 2BR, and 3BR units. 20% full DP to move … [Read More]

Verdon Parc About Verdon Parc Verdon Parc is the newest condominium project of DMC-UPDI. … [Read More]

Aeon Towers Aeon Towers is a 33-storey high-end condominium project conveniently located at J.P. … [Read More]

Update as of January 2014: For our latest inventory, Tower 1: 87.19% SOLD Tower 2: 51.62% … [Read More]
Featured Samal Projects

1.8-hectare Lot for Sale in Samal Lot Area: 18,000 square meters or 1.8 hectares Price per square … [Read More...]

Pacific Heights is a high-end resort subdivision in the Island Garden City of Samal (IGaCoS) … [Read More...]
Real Estate News, Tips, and more!
Cuidades is a premier township development envisioned to become Davao's new city center. Spanning 200 hectares, Ciudades is the first integrated mixed-use master-planned development in Davao City. A premier investment location, inviting people to live, work, shop, and grow within a self-sufficient development. Davao City, considered one of the fastest growing cities in the world, is the perfect … [Read More...]

Location, accessibility, & affordability - Vivaldi Davao is still the best! Big, big discounts. For as low as Php5k monthly! We are inviting you to our Vivaldi open house event from September 11-13, 2014. LESS 10% OUTRIGHT DISCOUNT and another 5% discount on all available units on these dates. Reservation fee is P15k only. For reservations and more info, pls contact: (PLDT … [Read More...]

<< Back to Ilumina Estates main page … [Read More...]
Davao low cost housing featured above. The house and lot packages in the low cost subdivisions in Davao City can be availed through Pag-ibig financing which means that the terms of payment can be up to 30 years. Longer payment terms, lower interest rates. Browse to view affordable Davao houses for sale and for construction | Davao housing |
Pag-ibig housing Davao | House for assume Davao | Houses for sale in Davao | Davao Subdivisions
Some middle class subdivisions in Davao have brand new ready for occupancy houses for sale and some are for construction once the buyer has completed the necessary requirements. These Davao houses and Davao lots usually are conveniently located in Matina, Maa, Buhangin, and other areas near downtown. View beautiful Davao houses for sale by visiting our middle class subdivision page.