Update as of December 2013: We reopened Hana houses at Php1.8M.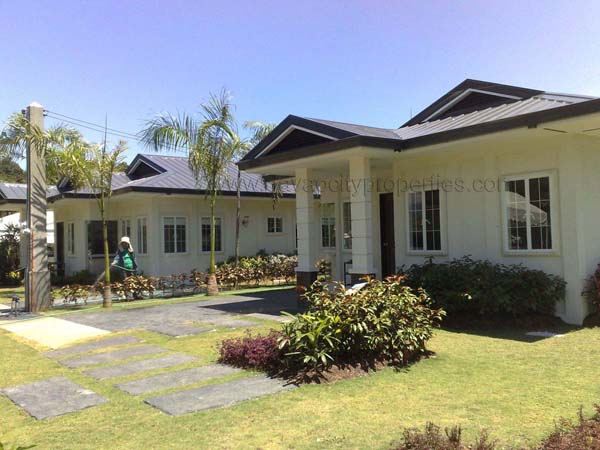 About Bambu Estate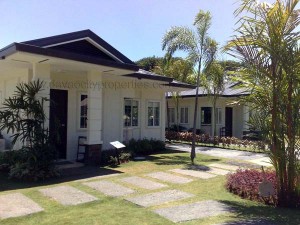 Bambu Estate, a low cost to middle class housing in Davao City, offers affordable Davao houses for sale and for construction. Situated along the national highway in Mintal, this quality project of Kisan Lu Lands, gives you comfort, style, and convenience.
If you are looking for a low cost/middle class housing in Davao City, Bambu Estate might be the one for you. This subdivision project offers affordable house and lot packages and convenience for you and your family. Since it's just located along the road, public transportation is never a problem – with a 24-hour public transport servicing to and from the area to downtown Davao and other areas. Another great thing about this housing project is the fact that the houses here can be availed through Pag-ibig financing, which means that the house and lot packages can be up to 30 years to pay.
Bambu Estate Property Details
Category: Residential
Property Type: House and Lot
Description: Bungalow | 2 Storey houses | Low Cost to Middle Class Subdivision
Location: Mintal, Davao City
Package Price: Php1,800,000 to Php5,800,000
Price per sq.m:
Financing Options/Terms: Pag-ibig | In-house | Bank | Deferred Cash | Spot Cash
Owner/Developer: Kisan Lu Lands Inc.

Lot Area: 150 to 180 square meters
Floor Area: 40.38 to 72.78sqaure meters
Bedrooms: 2 to 4
Bathrooms: 1 to 3
Remarks:
Garage/Car Park:
Swimming Pool:
Status: For construction

Property Actual Site Photos
House and Lot Packages at Bambu Estate Subdivision
Bambu Estate offers affordable bungalow and 2 storey house and lot packages. Avail these packages through in-house, bank, or Pag-ibig financing. Enjoy discounts for Spot Cash Payments!
House Model: HANA

Hana Standard (with tiles and cabinets)
Php1,800,000
Hana De Luxe (without tiles and cabinets)
Php1,950,000
Learn more about Hana House – Bambu Estate


SPOT CASH

(30 days) less 3%


DEFERRED CASH

(3 months to pay) less 2%

RESERVATION FEE


Hana and ordinary Yumi: Php50,000
Midcost Yumi, Aiko, Nori, and Maki: Php100,000

IN-HOUSE FINANCING
(20% down payment; 80% amortization)
Down payment balance (1month after reservation; payable up to 24mos. @ 0% int.)
80% remaning balance payable in 1-10 years

PAG-IBIG FINANCING
Equity payable up to 24mons. @ 0% int.
Loanable amount payable up to 30 years

BAMBU ESTATE VIDEO TOURS

Ordinary Yumi House Video Tour
Ordinary Hana House Video Tour

BAMBU ESTATE PRICE LISTS

Bambu Estate Price as of May 2013
Bambu Estate Checklist of Requirements


Note: Price lists updated as of May 2013. Contact us for price updates. Thanks!

House Model: YUMI

Yumi Standard (without tiles and cabinets) - Php2,100,000
Yumi De Luxe (with tiles, cabinets, & sliding doors) - Php2,250,000
Yumi Midcost  (with tiles and cabinets / located in the millionaire's row) - Php2,500,000


House Model: AIKO

Php3,300,000

House Model: NORI

Php5,100,000

House Model: MAKI

Php5,800,000
Bambu Estate Vicinity Map
Subdivision in Davao | Subdivision in Mintal | Bambu Estate
Liked this post? Share this ♥