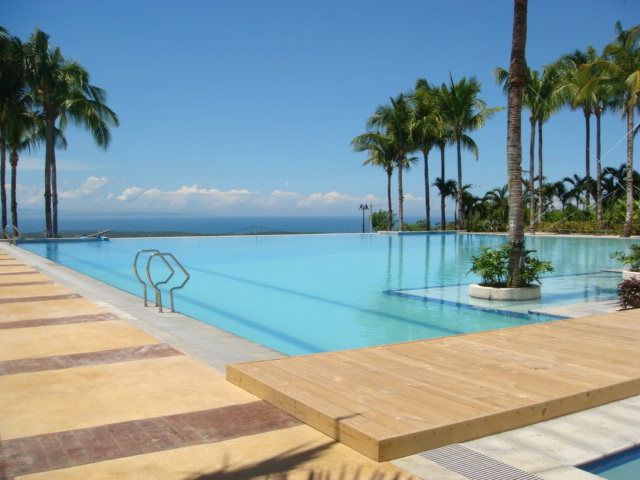 Villa de Mercedes
Villa de Mercedes is a high-end resort subdivision in Catigan, Toril, Davao City. This residential resort subdivision in Davao offers beautiful and elegant house and lot packages for you to choose from. Lot only purchase is also offered here.
Villa de Mercedes offers you the beauty of nature with natural terrain of slopes in the middle of grassy meadows and the rich flora and fauna within the vicinity.
Villa de Mercedes Property Details
Category: Residential
Property Type: House and Lot | Lot Only
Description: 2 Storey Houses | High-end Subdivision
Location: Catigan, Toril, Davao City
Package Price: ***to be updated
Price per sq.m:
Financing Options/Terms: In-house | Bank | Deferred Cash | Spot Cash
Owner/Developer: Uraya Land Devt. Corp.

Lot Area: 150 to 1,000 square meters
Floor Area: 133.90 to 240.03 square meters
Bedrooms: 2 to 3
Bathrooms:
Remarks: servants' quarter, storage area, service area, Trellis Area, balcony, foyer, powder room, lanai *check house model*
Garage/Car Park: Yes
Swimming Pool: Yes | Infinity Pool
Status:

More About Villa de Mercedes
Giving you high-end living in Davao, Villa de Mercedes offers the best of high-end subdivisions the city has to offer. Located atop Catigan Hills, this subdivision gives you a magnificent view of the entire Davao City, Samal Island, Davao Gulf, and Mount Apo | Davao house for sale
• Gently undulating terrain
• Phenomenal panoramic view of Davao City, Davao Gulf, Mt. Apo and the surrounding islands
• 585 feet above sea level guarantees no flooding
• Indigenous flora and fauna
• Cool mountain breeze
Features and Amenities

• Adult's Pool
• Children's Pool
• Pool Deck
• Sunken Deck
• Children's Play
• Pergola
• Footpath
• Feature Wall
• Tennis Court
• Basketball Court
• Beach Volleyball• Cart Path
• Retention Pond
• Ampitheater / Picnic Grove
• Garden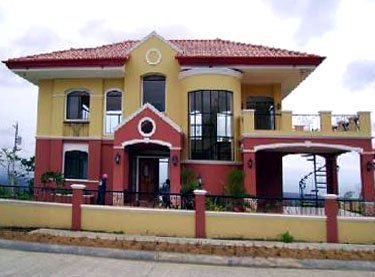 • Putting Green
• Porte Cochere
• Featre Tree
• Parking Area
• Planting
• Lawn
• Soil Over Area
Villa de Mercedes Davao will develop a 4-hectare commercial area that will have restaurants and a shopping mall. Well known schools are also available to the residents of Villa de Mercedes. A proposed Ateneo-run preschool and a proposed Ateneo regional university.
House and lot in Davao City
Property Site Photos | Villa de Mercedes Davao City
House and Lot Packages at Villa de Mercedes
Regular Lot Area: 150.00 sqm
Usable Floor Area: 133.90 sqm
Total Package Price:

Click to View

Regular Lot Area: 150.00 sqm
Usable Floor Area: 138.09 sqm
Total Package Price:

Lot Area: 150.00 sqm
Usable Floor Area: 147.53 sqm
Total Package Price:

Regular Lot Area: 200.00 sqm
Usable Floor Area: 161.35 sqm
Total Package Price:

Regular Lot Area: 200.00 sqm
Usable Floor Area: 173.45 sqm
Total Package Price:

Regular Lot Area: 200.00 sqm
Usable Area : 214.03 sqm
Total Package Price :
Davao Lots
Vicinity Map | Villa de Mercedes Davao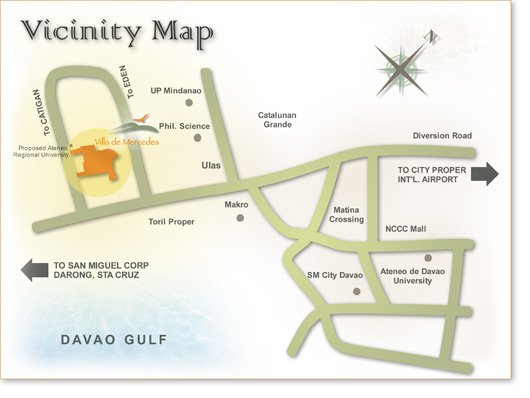 Lots for Sale in Davao City
---
Villa de Mercedes | Villa de Mercedes Davao
Liked this post? Share this ♥