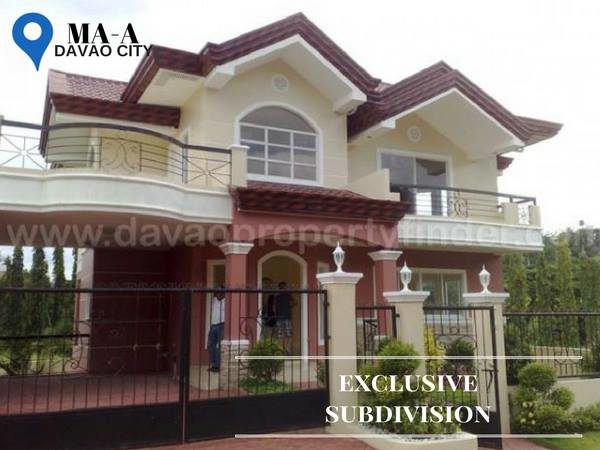 Monteritz Classic Estates
Monteritz Classic Estates is an exclusive subdivision conveniently located in Ma-a, Davao City. Recognized to be Davao's first high-end subdivision project, Monteritz offers a unique combination of convenience and good taste.
Enjoy a beautiful view of the city, the mountains, and the sea. Have and address that is a few minutes away from major shopping malls, schools, churches, and the international airport.
House and Lot Packages at Monteritz Davao
House Models
---
NEW HOUSE AND LOT PACKAGES (present)
---
---
---
---
---
---
---
HOUSE AND LOT PACKAGES (2010)
---
---
---
---
---
---
---
Features & Amenities
Features and Amenities at Monteritz
gym/fitness center
full-size covered court
twin tournament tennis courts
competition-size swimming pool
kiddy pool, game room for billiards

table tennis and darts
burgundy spa with Jacuzzi
sauna and massage areas
putting green and exclusive locker areas
Payment Options
Payment Schemes for Monteritz
RESERVATION FEE:

Php50,000

for house and lot

---

PROCESSING FEE:

FINANCING OPTIONS
For House and Lot
Spot Cash: 5% discount (within 30 days)
Option 1: 20% downpayment payable up to 6 months
80% balance payable up to 3 years
Option 2: 30% downpayment payable up to 6 months
70% balance payable up to 3 years

For LOT Only Purchase
Spot Cash (within 7 days): less 10% discount
Spot Cash (within 30 days): less 8% discount
Deferred Cash – no downpayment
total amount less reservation divided by:
*6 months to pay with 5% discount
*12 months to pay with 3% discount
*24 months to pay with 1% discount
*36 months to pay at 0% interest
*48 months to pay at 0% interest
Bank Financing
*downpayment up to 18 months to pay
*balance up to 15 years to pay
Photos
Rubinstein House Tour (available as of May 2011)
Monteritz Property Site Photos
Monteritz Classic Estates