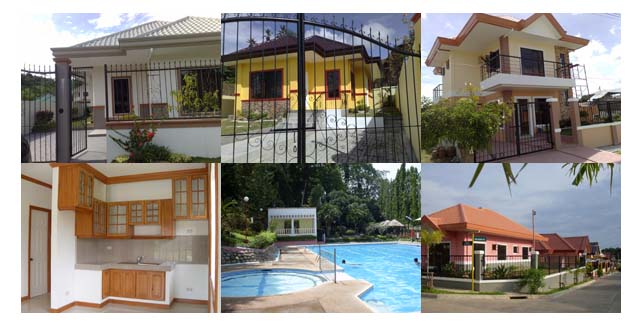 La Vista Monte Subdivision
La Vista Monte, a subdivision in Matina, Diversion Road, is a middle class to high-end subdivision development offering reasonably priced houses for sale in Davao City. Known as the "flower village", La Vista Monte offers beautiful bungalow type and 2 storey houses for you to choose from.
Why Choose La Vista Monte?
La Vista Monte usually has ready for occupancy houses for sale that are built using the cast-in-place construction technology, providing high quality units. The brand new houses in this subdivision in Matina Diversion Road already have built in cabinets, granite flooring, beautiful granite kitchen counters and counter tops, nice toilet and bath fixtures, elegant french windows, and porch with ceramic tiles. The house and lot packages at La Vista are already gated (landscaping is also included in the package).
This Davao subdivision has  24-hour security, a subdivision perimeter fence, 3 swimming pools, and a club house. There are also ready lines for TV/Cable and telephone.
La Vista Monte Property Details
Category: Residential
Property Type: House and Lot
Description: Bungalow | 2 Storey houses | Mid Class to High-end Subdivision
Location: Matina, Diversion Road, Davao City
Package Price: P3,751,000 to P6,000,000 plus
Price per sq.m:
Financing Options/Terms: In-house | Bank
Owner/Developer: SLDC

Lot Area: 180 to 402 square meters
Floor Area:
Bedrooms: 2 to 4
Bathrooms:
Remarks:
Garage/Car Park:
Swimming Pool: Yes | 3 Community Pools
Status: For construction and Ready for Occupancy

Sample Houses at La Vista Monte
Some Features and Amenities at La Vista Monte
Some available lots at La Vista Monte
Subdivision Site Photos
House and Lot Packages at La Vista Monte
Payment Details
Vicinity Map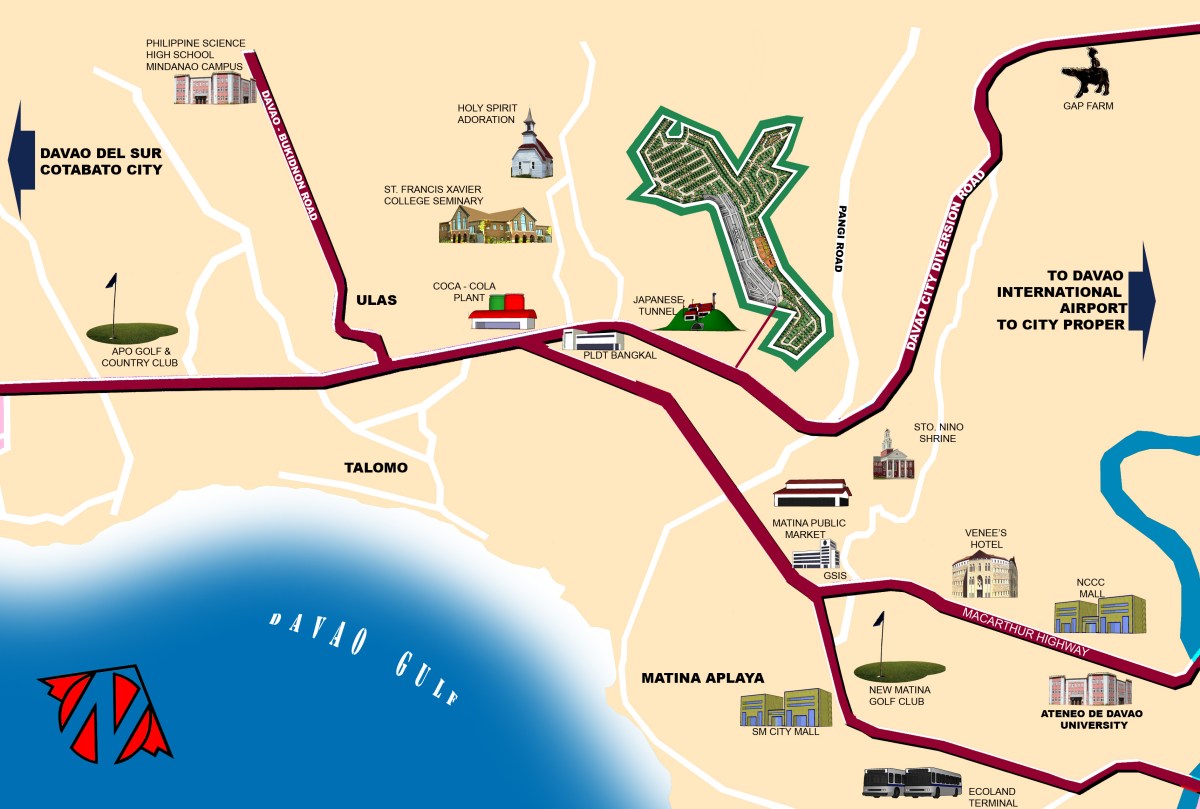 How can you purchase a house and lot at La Vista Monte?
First, contact us for updates to know the availability of ready for occupancy houses and houses for construction. Then, we can schedule a site viewing/tripping for you or your representative/trustee here in Davao City. If you decide to purchase the property, you can reserve it for Php50,000 (which is deductible from the down payment).
Houses for sale in Davao City, Philippines
So if you are looking for a house for sale in Davao City, be sure to check out La vista Monte | Davao houses | Santos Land Development Corporation
Liked this post? Share this ♥