Damosa Fairlane
Distinctive, innovative, and modern.
Damosa Fairlane offers a sophisticated, secure, and environmentally-friendly city living experience for your family.
Raise your lifestyle to a brand new level and enjoy the pleasure of living in style.
Damosa Fairlane is a high-end subdivision project conveniently-located near Davao's latest lifestyle and commercial centers: Damosa District, Abreeza, and SM Lanang. This housing project is an easy drive to places of work and schools.
Damosa Fairlane Project Summary
Price Range: ₱ 5.3m to ₱ 13.5m
Location: Mamay Road, Davao City
Total Land Area: 6.7 hectares
Offered for Sale: House and Lot | Lot
 Video Tour
Damosa Fairlane House and Lot Packages
House Model
Phase 3 House Models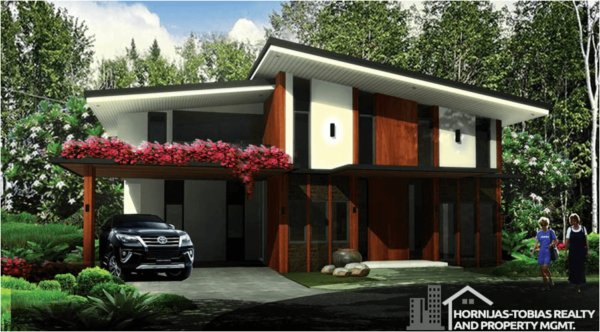 Skyliner 
Lot: 226 sq.m | Floor: 162.88 sq.m
3 Bedrooms, 3 T&B
---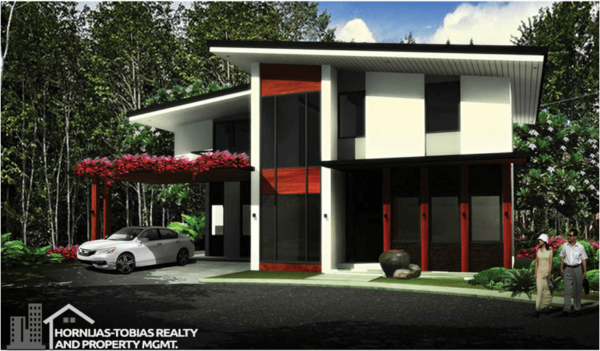 Monarch 
Lot: 230 sq.m | Floor: 164.29 sq.m
4 Bedrooms, 4 T&B
---
Features & Amenities
– A boutique residential community development
Limited to about 270 homes
Architecturally-themed development scheme
 Adapting the mid-century modern architectural design theme consistently applied to:
• Homes
• Amenities
• Community landscaping
 Supported by detailed development guidelines to preserve the architectural
character and enhance property values over time.
A close-knit community
 Only 270 households
 A front open lawn design (no fences or gates) creates the perfect setting for community interaction
 Fostering life-long friendships among neighbors Resort-chic recreational & social amenities
 Beautifully-designed recreational and social amenities provide an ideal venue for
family and neighborhood events and functions.
• Clubhouse with multi- purpose social hall
• Adult and kiddie pool
• Multi-purpose basketball sized court
• Children's play area
• Gardens Clubhouse:
Interior perspective Generous amenity complex Avant Garde landscape-led design
 Sprawling garden at the entrance complex to welcome residents
 Pocket parks throughout
 Tree-lined and landscaped streets gently integrated with the front yard gardens of
the houses Move up to a better life. Thoughtful enhancements Creative streetscape design concept
 Wider roads lend an airy, spacious atmosphere to the subdivision.
 Creatively positioned grass-paver planting strips enhance the illusion of space and
"soften" the streetscape with a buffer strip of green
• provides an easement between pedestrian and vehicular traffic while
• allowing car parking & ensuring free-flowing traffic along the main road.
Pedestrian-friendly streetscape
 Enjoy uninterrupted and pleasant walks and bike rides with carefully-planned sidewalks
designed to seamlessly integrate with driveways.
 Sidewalks on both sides of the street
 Elevated and separated from the roads by planting strips
 Clearly marked pedestrian crossing paths. Electrical infrastructure designed to minimize
unsightly overhead cables and protruding electrical poles
 Electrical poles and streetlights are positioned between carport posts to minimize vertical
clutter and visual obstructions to the streetscape. Integrated underground electrical,
telephone & Cable TV house service connections
 Underground conduits for the house service connections of electrical, telecommunication and cable
services are seamlessly integrated to avoid unsightly overhead wires.
 A meter bank system is provided to optimize privacy and ease of utility monitoring Water storage
& distribution system designed for adequate back-up supply, pressure and fire reserve
 Water supply to be provided by the Davao City Water District.
 Underground cistern and overhead water tank to ensure adequate water supply and good pressure.
Two-stage sewerage treatment
Environment-friendly sewerage waste treatment system:
• 3-chamber septic tank per house
• Sewerage Treatment Facility (STF)
Optimized Utility Meter-bank system to minimize crossing electrical lines with lamp-post
integrated between house garage posts
Accessibility
Commercial
•Abreeza
• SM Lanang
• Damosa District
Schools– 10 minutes
– 3 to 4 minutes – 3 to 4 minutes
• Philippine Nikkei – Jin Kai
International School – 3 to 4 minutes
• Mindanao Kokusai Daigaku
– 3 to 4 minutes
• University of Immaculate Concepcion – 7 minutes
Institutions•F. Bangoy International
Airport -10 minutes
• Carmelite Monastery – 3 to 4 minutes
• Davao Medical Center – 7 minutes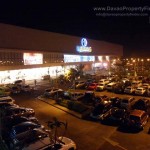 Payment Options
Payment Scheme
RESERVATION FEE: Php50,000
(will be deducted from the down payment)
PROCESSING FEE:
Payment Scheme
less 5% (if paid within 30 days)
Less 3% on down payment amount
24 equal monthly instalments @ 0% interest
Bank Financing (pre-approved clients)
10-30% downpayment payable up to 24 months
70-90% balance payable up to 15 years
Photos
Damosa Fairlane | Damosa