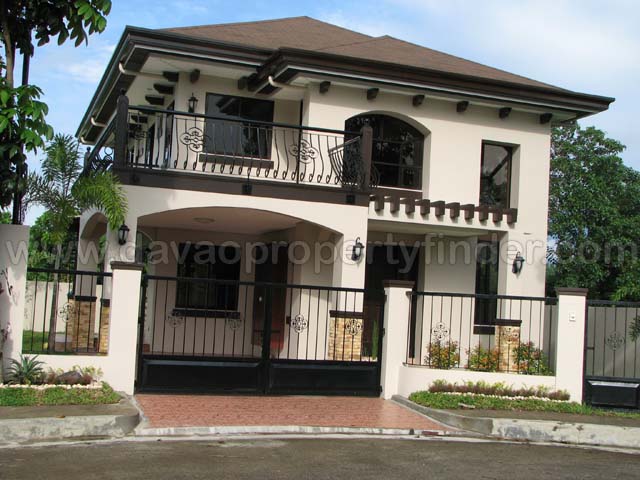 Elegant 2-Storey House for Sale in Davao City
This 2-storey, 3-bedroom, Mediterranean-inspired house is for those who have achieved success and now want to reap their reward in comfortable and exquisite living. With Mt. Apo and a portion of the Davao Gulf in sight in this charming Sta. Lucia South Pacific Subdivision in Catalunan Pequeño, this a perfect quiet and cool haven from the complexities of the city. Three toilets and baths and a helper's quarter complete the amenities of this house that is perfectly for you!
More about this Property
(click to enlarge)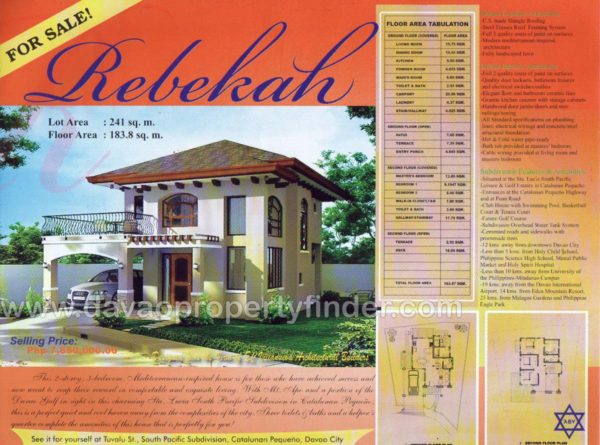 Property Photos
How can you purchase this property?
First, contact us for updates to know the availability of this specific property. Then, we can schedule a free site viewing/tripping for you or your representative/trustee here in Davao City. The property above may be paid in spot cash or financed thru bank (up to 20 years to pay, depending on bank approval and the terms you prefer). Selling Price: Php7,850,000
2-Storey House for Sale in Davao City | House for sale in Catalunan Pequeño
Liked this post? Share this ♥