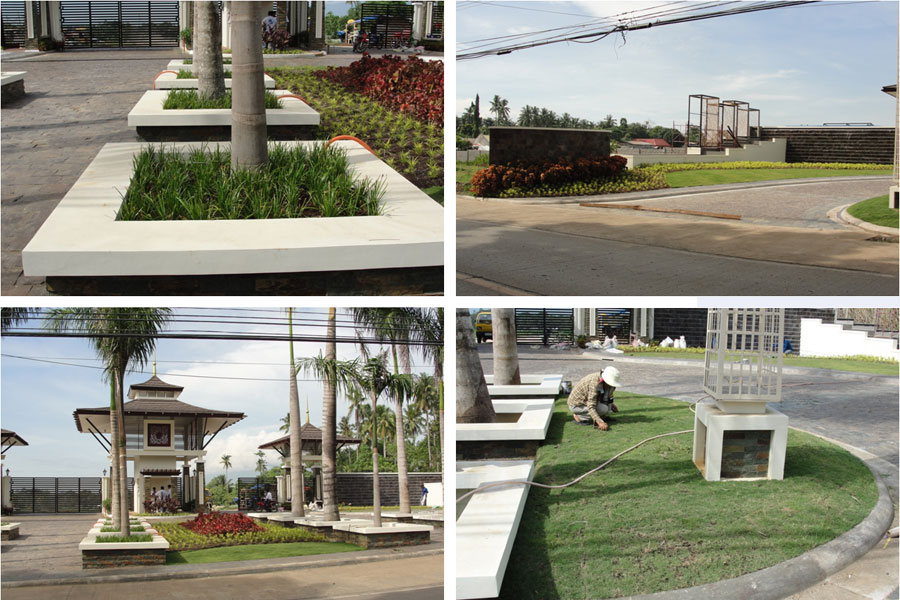 Amiya Resort Residences
Amiya Resort Residences is a middle class to high-end resort subdivision in Davao. Currently offering lots for sale in Davao City, this  subdivision development offers authentic resort living within the city. Inspired by the best resorts in Bali and Thailand, Kisan Lu brings you one of the finest real estates in Davao.
Amiya Residences Details
Category: Residential
Property Type: House and Lot
Description: Bungalow | 2 Storey houses
Location: Puan, Davao City
Package Price: Php1,300,000 - Php3,584,000 (for LOT ONLY) | Php4,780,000 - Php7,750,000 (for house and lot package)
Price per sq.m: 5,000-8,000
Financing Options/Terms: In-house | Bank | Spot Cash
Owner/Developer: Kisan Lu Lands Inc.

Lot Area: 200 to 400 square meters
Floor Area: 107.35 to 579.64 squae meters
Bedrooms:
Bathrooms:
Remarks:
Garage/Car Park: Yes
Swimming Pool: Yes | Shared
Status: For construction

Amiya Davao Site Photos
More About Amiya Resort Residences
Vicinity Map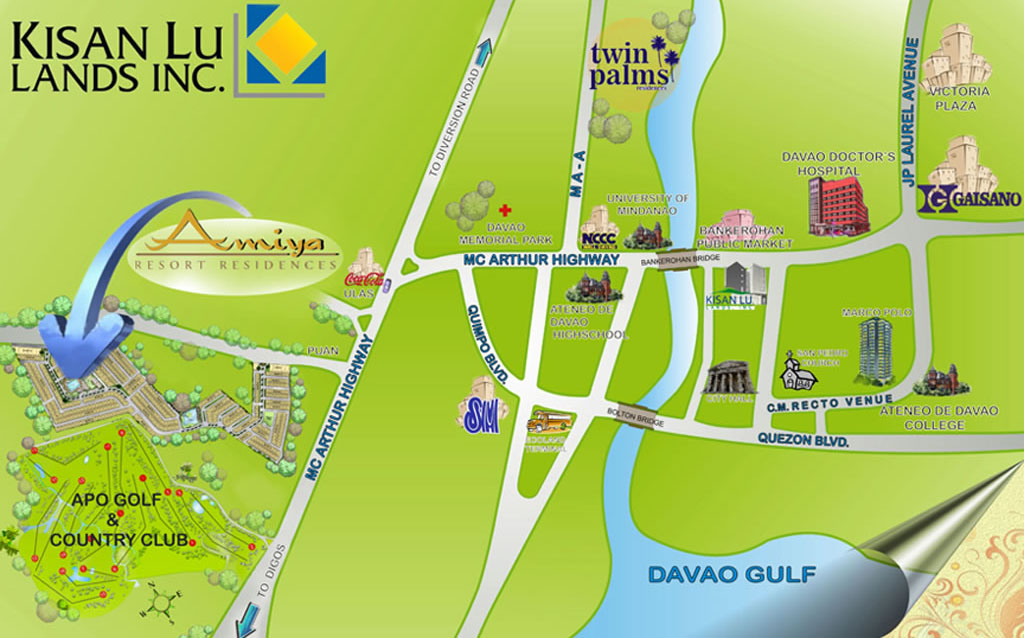 Sold Lots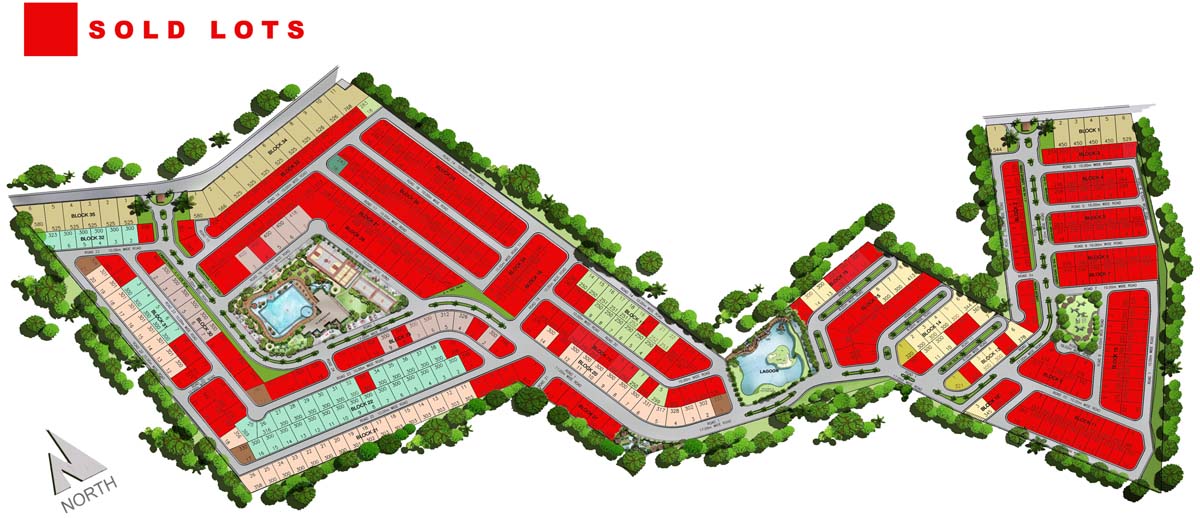 Features and Amenities
A 1,500 square meter Salt Chlorinated Infinity Pool that has a Children's Pool, too! This is the biggest in Mindanao so far.
Covered Courts (Basketball & Badminton)
Tennis Courts
Game Room for Billiards, Darts, & Table Tennis
Casitas for overnight guests
Lagoon with Boating and Fishing Areas
Pitching & Putting Area
Located right beside Apo Golf & Country Club
Children's Playground
Health and wellness amenities to calm your senses here at Amiya.
Spa
Fitness Gym
Jogging Track
Meditation Garden
Pocket Gardens
Linear Parks
Water features all around the community
Soon to be developed commercial areas!
Commercial Strip
Restaurants (Thai, Chinese, Japanese, Italian, Filipino fusion) by the pool
Sunken Bar
Coffee Shop
Wi-fi ready community
House and Lot Packages at Amiya Davao



Lot area: 200 sq.m
Floor area: 111.92 sq.m
2 bedrooms, 2 toilets and baths
House and Lot Package Cost:




Lot area: 200 sq.m
Floor area: 108.75 sq.m
3 bedrooms, 2 toilets and baths
House and Lot Package Cost:

Click to View Price Lists

Amiya House and Lot Price List




Lot area: 200 sq.m
Floor area: 107.35 sq.m
2 bedrooms, 1 toilet and bath
House and Lot Package Cost:

Amiya Lot Only Phase 3
*Inner: Php9,000
*Prime/Corner: Php10,000
*Prime and Corner: Php11,000
More house and lot packages soon!
Amiya Resort Residences | Amiya Davao
Liked this post? Share this ♥