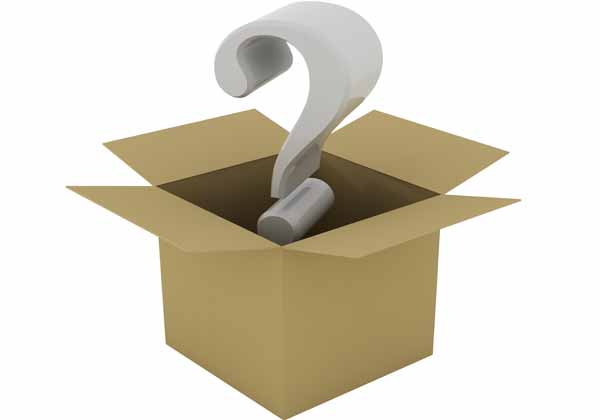 1. What is DavaoPropertyFinder.com?
DavaoPropertyFinder.com is a real estate website servicing buyers and sellers of real estate in Davao City, Philippines and offers a listing of properties such as Davao houses for sale, houses for assume, lots for sale, and condominiums. This website also has relevant real estate news and helpful homebuyer tips.
2. Who can own lands in the Philippines?
Only Filipino citizens and corporations or partnerships that are 60% Filipino owned can acquire lands in the Philippines. However, there are some exceptions to this rule. Alien acquisition of lands in the Philippines is allowed under the following cases:
A foreigner may own real estate if any of the following is true…
The acquisition before the 1935 Constitution.
Acquisition of land in the Philippines is allowed through hereditary succession if the foreigner is a legal heir. Note, the foreigner must be a legal heir and not an "instituted heir". Legal heir means direct descendant or must really have a relation by blood to the owner of the land.
A Filipino who is married to a foreigner and retained his/her Filipino citizenship may own Philippine properties.
Purchase of a condominium unit. Provided that, the foreigner does not own beyond 40% of the condominium project
Purchase by a former natural born Filipino citizen who are now naturalized citizens of another country subject to the limitations of Philippine law. The maximum area of land that they may own are as follows:
A former natural born Filipino citizen may own:

| | | |
| --- | --- | --- |
| | URBAN LAND (lands in cities) | RURAL LAND |
| FOR RESIDENTIAL PURPOSES (BP 185) | up to 1,000 square meters | up to 1 hectare |
| FOR BUSINESS/COMMERCIAL PURPOSES | up to 5,000 square meters | up to 3 hectares |
3. I was born in the Philippines but I have acquired American citizenship since I've been living in the states for a long time. Can I own real estate in the Philippines?
Yes but with limitations. You may buy and register real estate in the Philippines under your own name but limited in land area. Refer to the table above. Limitations will be lifted if you apply for dual citizenship. Under RA 9225 (Dual Citizenship Law of 2003), natural born Filipino citizens have not lost their Filipino citizenship. Therefore, they can enjoy all the rights of any other Filipino.
4. Can foreigners own a house and lot in the Philippines?
Please refer to no. 2
5. Can a foreigner own a condominium unit in the Philippines?
Yes. A foreigner can have absolute ownership of a condominium unit and this is evidenced by a Condominium Certificate of Title (CTC). However, the total ownership must not go beyond 40% of the condominium project. Foreign nationals or corporations may completely own a condominium unit or townhouse.
6. Why do some foreigners own lands in Samal and other areas in Davao?
Those foreigners aren't actually the owners of the said lands as the Philippine real estate laws do not allow foreign ownership. Most probably, their spouses (the Filipino spouse's name on the title) are the legal owners.
7. I'm a foreigner married to a Filipina. Can I buy real estate in Davao?
Yes, you may. However, if it is a house and lot or lot, the name on the title has to be that of your Filipino spouse. Your name (foreigner) cannot be put on the title in accordance to the Philippine real estate laws. However, the foreigner's name can be on the contract to buy the property. In the event that the Filipino spouse dies, the foreign spouse will be given reasonable time to dispose the property and get the money or the property will be passed to Filipino heirs or relatives.
If the property you want to purchase is a condominium unit (a property that has a condominium title), you may have full ownership. Please click here for full details.
8. How much is the down payment?
The down payment depends on the developer (subdivision/condominium owner). Real Estate developers usually require 20% down payment while others go as low as 10% especially if the project is pre-selling. Pre-selling means the construction of the subdivision or any real estate project is ongoing and it is offered for sale to you. In practice, the construction of your house or property will be scheduled. Once you have paid the down payment in full, the construction of your house or property will be started and completed within a time frame disclosed to you. Some developers offer up to one year to pay for the 20% down payment for on-going projects and the monthly amortization for the balance will start once the down payment has been paid in full.
9. What is the most affordable/cheapest house in Davao?
We usually include the price lists in our listing. However, prices may change periodically so if you are interested in purchasing a house in Davao and you have found one that you like, it's best to contact us to inquire about updates and availability.
10. How can I avail through Pag-ibig?
You have to be a Pag-ibig member first before you can avail a loan in Pag-ibig. There's a policy in Pag-ibig that requires members to have paid at least 24 monthly contributions before you can avail of any housing loan.
11. How can I loan a house in Davao City? What are the financing options?
There are different financing options you can choose from. Pag-ibig financing, in-house financing, bank financing, and deferred cash payment. Pag-ibig financing  is up to 30 years of payment. In-house financing is usually 2-5 years only, depending on the developer. Some developers have longer terms. Bank financing can be up to 20 years. Of course, a buyer may choose shorter terms and pay bigger amounts per month. For more information, go to our Financing Options page.
Click here to view BDO real estate loan requirements
Click here to view Metrobank real estate loan requirements
12. I want to purchase a house  in Davao but I'm outside the country right now.
Do you have relatives here in Davao? If you do, we can schedule a free site viewing for them so they'd be able to view the houses/condos/properties personally. You may give your representative/trustee here in Davao a Special Power of Attorney so he/she can process it in your behalf. Once you have chosen the house/condo that you like, the reservation can be made online or bank to bank. It can be deposited directly to the subdivision or condominium developer's bank account. You may also choose to send the reservation fee to your trustee and he/she can submit the payment personally. Once the reservation fee has been paid, the specific house that you chose will be reserved for you. Learn more by visiting our How OFWs can reserve properties in Davao City article.
13. Is the reservation fee refundable?
The reservation fee which usually ranges from Php10,000 to Php30,000 will entitle you 30 days hold of the property in your favor. This amount will be deducted from the total package price of the property. Since the developer refuses to sell the property to other buyers, this fee is not refundable
14. I'm looking for an affordable/low cost house and lot near the city.
Davao low cost subdivisions are rarely located near the city. This is because the nearer a subdivision is to the city center, the higher the price. Hence, most low cost subdivisions are quite far from downtown Davao, usually 30-50 minutes by car and by public transportation depending on the traffic. Currently, the nearest low cost housing to downtown Davao is Grace Park Subdivision, a new low cost housing in Matina Pangi.
15. If I buy a house for construction, how long will the construction take?
It depends on the developer and the subdivision you have chosen. Some developers can finish a house in as short as 4 months while others would take about 12 months.
16. Are the houses/condos presented on this website ready for occupancy? Are they already built?
Some of the units have already been built while some are for construction. Here in Davao, sale of real properties is quite fast. Most of the time, the units are already reserved/sold even if the construction hasn't started yet. A good example would be Davao condos. Most of the units are usually already sold even if the construction of the actual building hasn't started (pre-selling). However, most developers would have model houses/units for you to inspect.
17. I want to sell my properties through your site, how do I go about it?
Unlike some other real estate websites, DavaoPropertyFinder.com does not charge any fees to advertise properties for sale. If you are interested in having us sell any of your properties, visit our Sell My Property page and fill out the form provided on the page.
If you have more questions or if you feel that a question must be added and posted here, feel free to contact us.