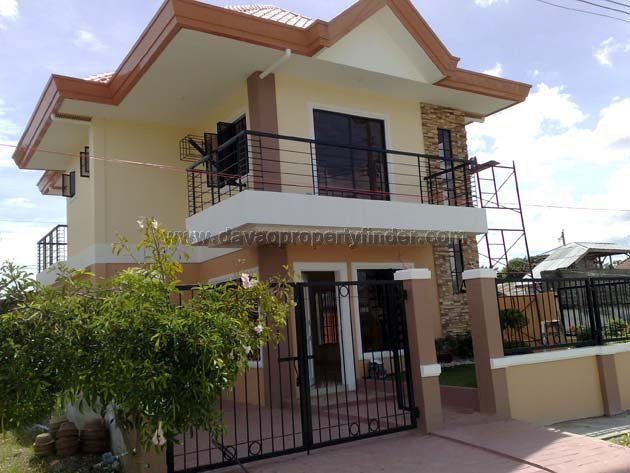 Ready for Occupancy 2-Level House at Priscilla Estate
Beautiful ready for occupancy house and lot at Priscilla Estate subdivision. This Davao 2-storey house for sale has 4 bedrooms and 3 toilets and baths. Conveniently located in a beautiful subdivision in Davao City, Priscilla Estate, offers convenience and class. The total house and lot package cost of this property is Php5.966M but this will be reduced to Php4.850M if paid in SPOT CASH (this promo is up to December 31, 2010). You may also purchase this property in terms (in-house financing up to 3 years to pay or bank financing up to 15 years to pay)
House Features: granite flooring, granite kitchen counter tops, built-in cabinets, bathroom fixtures, bath tub in Master bathroom, 2 patios, landscaping, car park, and a gate
Property Details
Category: Residential
Property Type: House and Lot
Description: 2-Storey House | Middle Class Subdivision
Location: Cabantian, Buhangin, Davao City
Package Price: Php5.966M reduced to Php4.850M if SPOT CASH
Price per sq.m:
Financing Options/Terms: In-house | Bank
Owner/Developer: Santos Land Development Corp.

Lot Area: 150 square meters
Floor Area: 119 square meters
Bedrooms: 4
Bathrooms: 3
Remarks: 2 (terrace)
Garage/Car Park: Yes
Swimming Pool: None
Status: Ready for Occupancy

---
How can I buy this property?
A. If paid in spot cash, price will be reduced from Php5.966M to Php4.850M
Spot Cash = resevation Php50K which is deductable from the total package cost. Then the balance must be paid within 30 days.
B. If paid in terms, the price will be regular = Php5.966 (can be loaned through in-house or bank financing)
Click here to view price details → look at the 3rd column under Php5.966M
House Photos
How can you purchase a house and lot at Priscilla Estate?
First, contact us for updates to know the availability of ready for occupancy houses and houses for construction. Then, we can schedule a site viewing/tripping for you or your representative/trustee here in Davao City. If you decide to purchase the property, you can reserve it for Php50,000 (which is deductible from the down payment).
Liked this post? Share this ♥