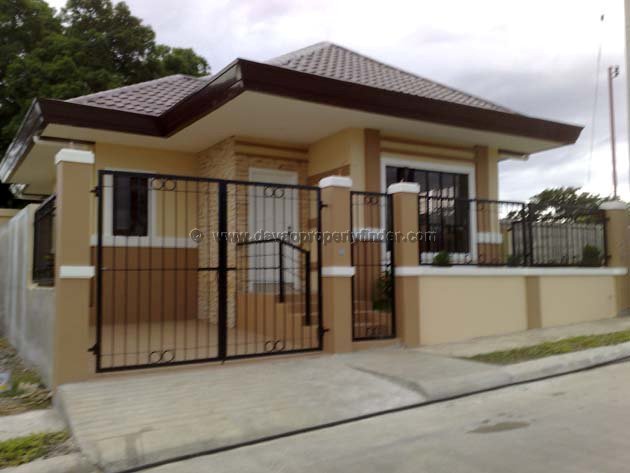 House for Sale at Priscilla Estate
Ready for occupancy house for sale at Priscilla Estate Subdivision. This ready for Occupancy house has 3 bedrooms and 2 toilets and baths. Built on a 150-square meter lot, this beautiful Davao house has a floor area of 69.70 square meters. This Davao house can be financed though in-house and bank financing.
Priscilla Estate is a well known middle class subdivision conveniently located in Cabantian, Buhangin, Davao City. The houses at Priscilla Estate have granite flooring and counter tops, bathroom fixtures, built in cabinets, landscaping, and a gate. All the buyer has to do is bring his/her things. Learn more about Priscilla Estate Subdivision by clicking here…
Property Details
Category: Residential
Property Type: House and Lot
Description: Bungalow
Location: Cabantian, Buhangin, Davao City
Package Price: Php3,216,000
Price per sq.m:
Financing Options/Terms: In-house | Bank | Deferred Cash | Spot Cash
Owner/Developer: Santos Land Development Corp.

Lot Area: 150 square meters
Floor Area: 68.30 square meters
Bedrooms: 3
Bathrooms: 2
Remarks:
Garage/Car Park:
Swimming Pool:
Status: Ready for Occupancy

Property Photos
How can you purchase a house and lot at Priscilla Estate?
First, contact us for updates to know the availability of ready for occupancy houses and houses for construction. Then, we can schedule a site viewing/tripping for you or your representative/trustee here in Davao City. If you decide to purchase the property, you can reserve it for Php50,000 (which is deductible from the down payment).
Priscilla Estate Subdivision | Priscilla Estate House for Sale | Ready for Occupancy house in Davao
Liked this post? Share this ♥