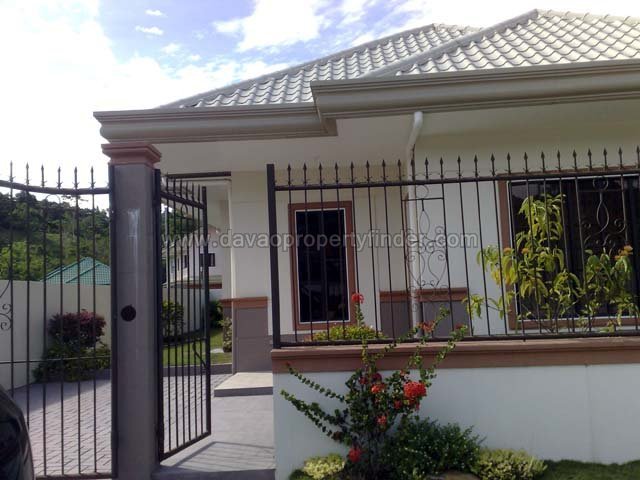 White-Colored House for Sale at La Vista Monte
This ready for occupancy white-colored house at La Vista Monte Subdivision has 3 bedrooms and 2 toilets and baths.  This bungalow type house has a floor area of 78 square meters built on a 256 sq.m lot. This Davao house is one of 3 ready for occupancy houses at La Vista Monte Subdivision as of December 2010. La Vista Monte is a middle class to high end subdivision conveniently located in Matina Diversion Road, Davao City – one of the closest subdivisions to downtown Davao. The houses at La Vista Monte have granite flooring and counter tops, bathroom fixtures, built in cabinets, landscaping, and a gate. All the buyer has to do is bring his/her things. Learn more about La Vista Monte…
Property Details
Category: Residential
Property Type: House and Lot
Description: Bungalow
Location: Matina Diversion Road, Davao City
Package Price: Php3,920,000
Price per sq.m:
Financing Options/Terms: In-house | Bank | Deferred Cash | Spot Cash
Owner/Developer: Santos Land Development Corp.

Lot Area: 256
Floor Area: 78
Bedrooms: 3
Bathrooms: 2
Remarks:
Garage/Car Park: Yes
Swimming Pool: 3 Subdivision Swimming Pools
Status: Ready for Occupancy

Property Photos
How can you purchase this property?
First, contact us for updates to know it's availability. Then, we can schedule a site viewing/tripping for you or your representative/trustee here in Davao City. If you decide to purchase the property, you can reserve it for Php50,000 (which is deductible from the down payment).
View La Vista Price list third column
Liked this post? Share this ♥