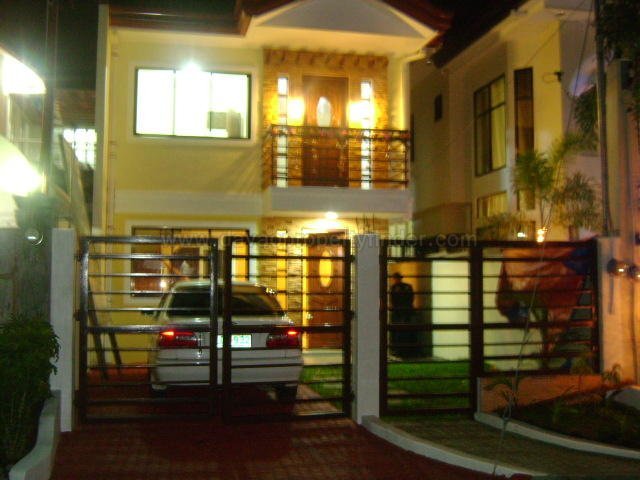 2-Storey House at Guadalupe Village, Lanang, Davao City
This beautiful 2-storey residential house for sale at Guadalupe Village Lanang, Davao City is for sale by the owner. Located in an exclusive subdivision in Lanang, this newly renovated 2-storey house is built on a 150 square meter lot with a floor area of 85 square meters.
Guadalupe 2-Storey House and Lot Features
Master Bedroom w/ balcony, toilet & bath and walk in-closet
2 Bedrooms for kids/ guests (Kent Wood Vinyl Tiles)
Toilet & Bath on the ground floor
Wide living area, kitchen & dining area (Granite tiles)
Tiled Lanai for family gathering/ BBQ party
Laundry Area at the backyard
Paved Carport
Landscaped garden
Guadalupe Subdivision Features
24hrs. security
Roving guard at night time
Nice & Quiet Neighborhood (Mostly are foreigners- Korean, Chinese, Japanese and American)
Houses are at middle to high scale
Accessible to PUJ
Near DAMOSA Complex (Mixed use commercial complex), Robinsons Cybergate, Proposed SM City-Lanang & NCCC Hi-Rise Bldg. right at Guadalupe Village kanto, Hotels, Airport, Seaport, Schools, Hospitals, and more!
Property Photos
How can you buy this property?
Our introductory price is
Php3,800,000
for the Holiday Season.
Note:
All taxes and fees will be shouldered by the buyer.
(Furniture for sale but not included in the price above-mentioned)
Payment Schemes:
Reservation fee is P50, 000.00 (good for 60days holding period)
1. Deferred payment: 30% down payment payable in 12mos. at zero interest, 70% balance can be bank financed or pag-ibig
2. Cash – Less 10% discount
Contact us for Updates!
Liked this post? Share this ♥