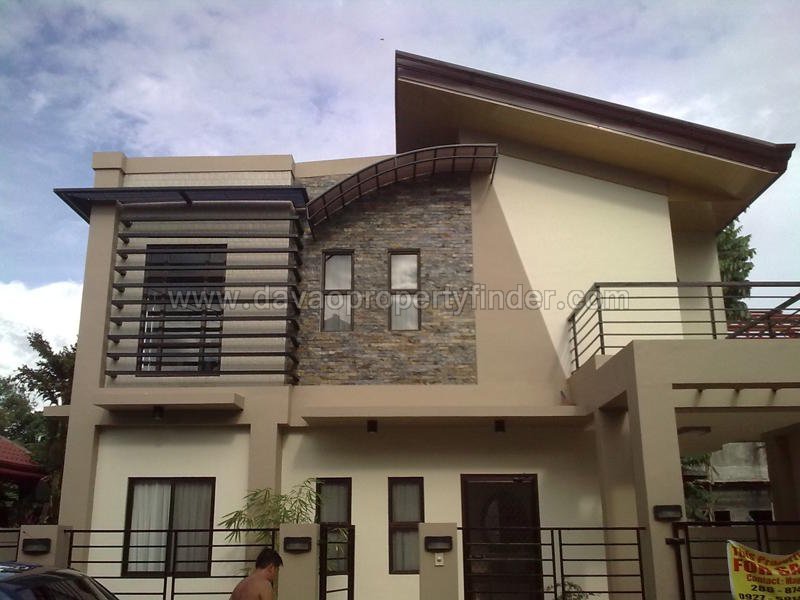 2 Storey House for Sale at Woodrige
Beautiful 2-storey house for sale at Woodridge Sudbivision, Davao City. Located in a well known high-end subdivision in the city, this beautiful and fully furnished Davao home has 4 bedrooms and 3 toilets and baths. 3 bedrooms on the second floor and 1 guest room on the ground floor. It has a maid's room and 1 toilet and bath on the ground floor as well. This 2-storey Davao house is fully fenced. Landscaping is included. Furnished with dining furniture, beds with mattresses and pillows, and more.
House and Lot Photos
Property Details
Category: Residential
Property Type: House and Lot
Description: 2-Storey House and Lot
Location: Woodridge Ma-a, Davao City
Package Price: Php8,500,000
Price per sq.m:
Financing Options/Terms: SPOT Cash
Owner/Developer:

Lot Area:
Floor Area:
Bedrooms: 4
Bathrooms: 3
Remarks: Newly built house
Garage/Car Park:
Swimming Pool:
Status: Ready for Occupancy

How can you purchase this beautiful 2-storey house?
At Php8.5M, you can own this newly built 2 storey house in Spot Cash. Contact us for availability and updates.
House for Sale in Davao City | House for Sale in Davao City, Philippines | Fully furnished house in Davao
Liked this post? Share this ♥